Is a project and registered trademark of El Pozo de Vida, a non-profit organization operating in Mexico City that serves victims and survivors of human trafficking. Nunayú offers handmade jewelry, with 100% of the proceeds being used to support survivors and their families.
​​
Inspired by the stories of these women, each piece of jewelry is an expression of victory and a labor of love. Every purchase helps them in their process of rediscovering their true identity.
​​
Nunayú means 'freedom' in the indigenous Mexican language Mixteco, and it is what this project strives to bring the women we have the privilege of serving. We have a collective desire to see women walking in freedom, and ultimately, an end to modern day slavery.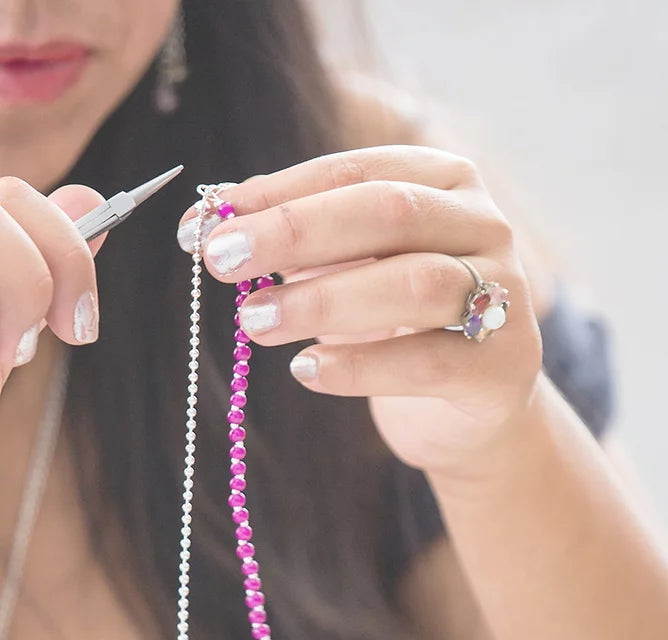 Our history
Nunayú was founded in a hair salon located in La Merced, Mexico City, an area known for being the main red light district for sex trade in the city and one of the largest in Latin America, where there are women who were victims of human trafficking since an early age and remained in the environment until adulthood.​
After talking to women daily, we learned about their need to have a new work alternative and a lifestyle change, however, to achieve this, it is necessary to have an adequate process of comprehensive care, accompaniment and support. That is why Nunayú emerged as a social project of El Pozo de Vida A.C. dedicated to serving this sector.
We want
To create a network that offers fair work to female survivors of trafficking, where they can improve their skills and capabilities both professionally and personally and facilitate their inclusion in society.
To see
Women reaching physical, emotional, mental and economical freedom through a job that enhances healing, justice, and dignity, encourages their creative expression, and potentionalizes their skills and abilities.
What we believe
We go further when we walk together.
​
We recognize our abilities and we use them for common benefit.
​
We celebrate women and recognize our growth.
​
In quality and warmth for all women involved in/with Nunayú.
​
Love and justice depicted in each piece of jewelry.
​
In empowerment and freedom for all women!